If you've been waiting for a new reason to bash Facebook, you might just be in luck today. A report from security research company Krebs on Security, which has since been confirmed by Facebook itself, reveals that the social network improperly stored passwords for millions of its users, leaving them exposed and searchable in plain text format for thousands of its employees to find.
Facebook's own blog post, of course, doesn't provide detailed numbers, but it does say that it will be notifying "hundreds of millions" of users of its Facebook Lite app, "tens of millions" of users of the regular Facebook app, and "tens of thousands" of users of the Instagram app. Krebs on Security, for its part, claims that the number of affected users could be anywhere between 200 million and 600 million based on the information currently available, but that could go even higher. Its internal source at Facebook has said that the company is trying to keep the numbers down by only counting things that are currently stored in its data warehouse.
All of these passwords were accessible to over 20,000 Facebook employees, according to the security report. Additionally, a Facebook insider told Krebs on Security that about 2,000 employees had made nearly nine million internal queries for data elements that contained plain text passwords.
Facebook's blog post claims it hasn't found any sign of its internal workers abusing this security flaw, and reassures users that the passwords weren't exposed to anyone outside the company. As such, a password reset will not be mandatory, though users will be notified of the events and be given the option to so.
As for how long the flaw has been going without a fix, it's not exactly clear, but the report from Krebs on Security says the current internal investigation has found archives with plain text passwords dating back to 2012.
After the number of scandals Facebook has been involved in recently, especially those revolving around Cambridge Analytica, you might think that its reputation can't be tarnished any further. But it looks like the company keeps finding ways to do that.
https://krebsonsecurity.com/2019/03/facebook-stored-hundreds-of-millions-of-user-passwords-in-plain-text-for-years/
Hundreds of millions of Facebook users had their account passwords stored in plain text and searchable by thousands of Facebook employees — in some cases going back to 2012, KrebsOnSecurity has learned. Facebook says an ongoing investigation has so far found no indication that employees have abused access to this data.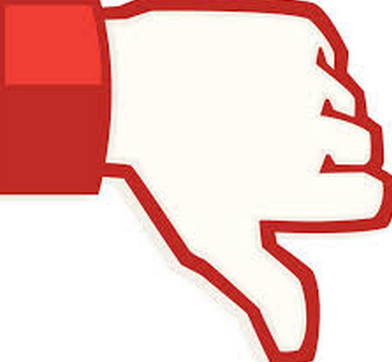 Facebook is probing a series of security failures in which employees built applications that logged unencrypted password data for Facebook users and stored it in plain text on internal company servers. That's according to a senior Facebook employee who is familiar with the investigation and who spoke on condition of anonymity because they were not authorized to speak to the press.
The Facebook source said the investigation so far indicates between 200 million and 600 million Facebook users may have had their account passwords stored in plain text and searchable by more than 20,000 Facebook employees. The source said Facebook is still trying to determine how many passwords were exposed and for how long, but so far the inquiry has uncovered archives with plain text user passwords dating back to 2012.
My Facebook insider said access logs showed some 2,000 engineers or developers made approximately nine million internal queries for data elements that contained plain text user passwords.
"The longer we go into this analysis the more comfortable the legal people [at Facebook] are going with the lower bounds" of affected users, the source said. "Right now they're working on an effort to reduce that number even more by only counting things we have currently in our data warehouse."
In an interview with KrebsOnSecurity, Facebook software engineer Scott Renfro said the company wasn't ready to talk about specific numbers — such as the number of Facebook employees who could have accessed the data.
Renfro said the company planned to alert affected Facebook users, but that no password resets would be required.
"We've not found any cases so far in our investigations where someone was looking intentionally for passwords, nor have we found signs of misuse of this data," Renfro said. "In this situation what we've found is these passwords were inadvertently logged but that there was no actual risk that's come from this. We want to make sure we're reserving those steps and only force a password change in cases where there's definitely been signs of abuse."
A written statement from Facebook provided to KrebsOnSecurity says the company expects to notify "hundreds of millions of Facebook Lite users, tens of millions of other Facebook users, and tens of thousands of Instagram users." Facebook Lite is a version of Facebook designed for low speed connections and low-spec phones.
Both Github and Twitter were forced to admit similar stumbles in recent months, but in both of those cases the plain text user passwords were available to a relatively small number of people within those organizations, and for far shorter periods of time.
Renfro said the issue first came to light in January 2019 when security engineers reviewing some new code noticed passwords were being inadvertently logged in plain text.
"This prompted the team to set up a small task force to make sure we did a broad-based review of anywhere this might be happening," Renfro said. "We have a bunch of controls in place to try to mitigate these problems, and we're in the process of investigating long-term infrastructure changes to prevent this going forward. We're now reviewing any logs we have to see if there has been abuse or other access to that data."
Facebook's password woes come amid a tough month for the social network. Last week, The New York Times reported that federal prosecutors are conducting a criminal investigation into data deals Facebook struck with some of the world's largest tech companies.
Earlier in March, Facebook came under fire from security and privacy experts for using phone numbers provided for security reasons — like two-factor authentication — for other things (like marketing, advertising and making users searchable by their phone numbers across the social network's different platforms).
Update, 11:43 a.m.: Facebook has posted a statement about this incident here.
Pedro Canahuati, VP Engineering, Security and Privacy, Facebook
As part of a routine security review in January, we found that some user passwords were being stored in a readable format within our internal data storage systems. This caught our attention because our login systems are designed to mask passwords using techniques that make them unreadable. We have fixed these issues and as a precaution we will be notifying everyone whose passwords we have found were stored in this way.
To be clear, these passwords were never visible to anyone outside of Facebook and we have found no evidence to date that anyone internally abused or improperly accessed them. We estimate that we will notify hundreds of millions of Facebook Lite users, tens of millions of other Facebook users, and tens of thousands of Instagram users. Facebook Lite is a version of Facebook predominantly used by people in regions with lower connectivity.
In the course of our review, we have been looking at the ways we store certain other categories of information — like access tokens — and have fixed problems as we've discovered them. There is nothing more important to us than protecting people's information, and we will continue making improvements as part of our ongoing security efforts at Facebook.
How We Protect People's Passwords
In line with security best practices, Facebook masks people's passwords when they create an account so that no one at the company can see them. In security terms, we "hash" and "salt" the passwords, including using a function called "scrypt" as well as a cryptographic key that lets us irreversibly replace your actual password with a random set of characters. With this technique, we can validate that a person is logging in with the correct password without actually having to store the password in plain text.
Because we know that people may share, reuse or have their passwords stolen, we've built security measures to help protect people's accounts:
We use a variety of signals to detect suspicious activity. For example, even if a password is entered correctly, we will treat it differently if we detect that it is being entered from an unrecognized device or from an unusual location. When we see a suspicious login attempt, we'll ask an additional verification question to prove that the person is the real account owner.
People can also sign up to receive alerts about unrecognized logins.
Knowing some people reuse passwords across different services, we keep a close eye on data breach announcements from other organizations and publicly posted databases of stolen credentials. We check if stolen email and password combinations match the same credentials being used on Facebook. If we find a match, we'll notify you next time you login and guide you through changing your password.
To minimize the reliance on passwords, we introduced the ability to register a physical security key to your account, so the next time you log in you'll simply tap a small hardware device that goes in the USB drive of your computer. This measure is particularly critical for high-risk users including journalists, activists, political campaigns and public figures.
Securing Your Account
While no passwords were exposed externally and we didn't find any evidence of abuse to date, here are some steps you can take to keep your account secure:
You can change your password in your settings on Facebook and Instagram. Avoid reusing passwords across different services.
Pick strong and complex passwords for all your accounts. Password manager apps can help.
Consider enabling a security key or two-factor authentication to protect your Facebook account using codes from a third party authentication app. When you log in with your password, we will ask for a security code or to tap your security key to verify that it is you.
For more information on how to keep your Facebook account secure, please visit facebook.com/about/security.